Superior Solutions—the Clarus Partners Difference for Your Exemption Certificate Management Needs
Maintaining valid exemption certificates is critical to reducing your company's risk of audit. AkuCert is our robust cloud solution for managing sales tax exemption certificates.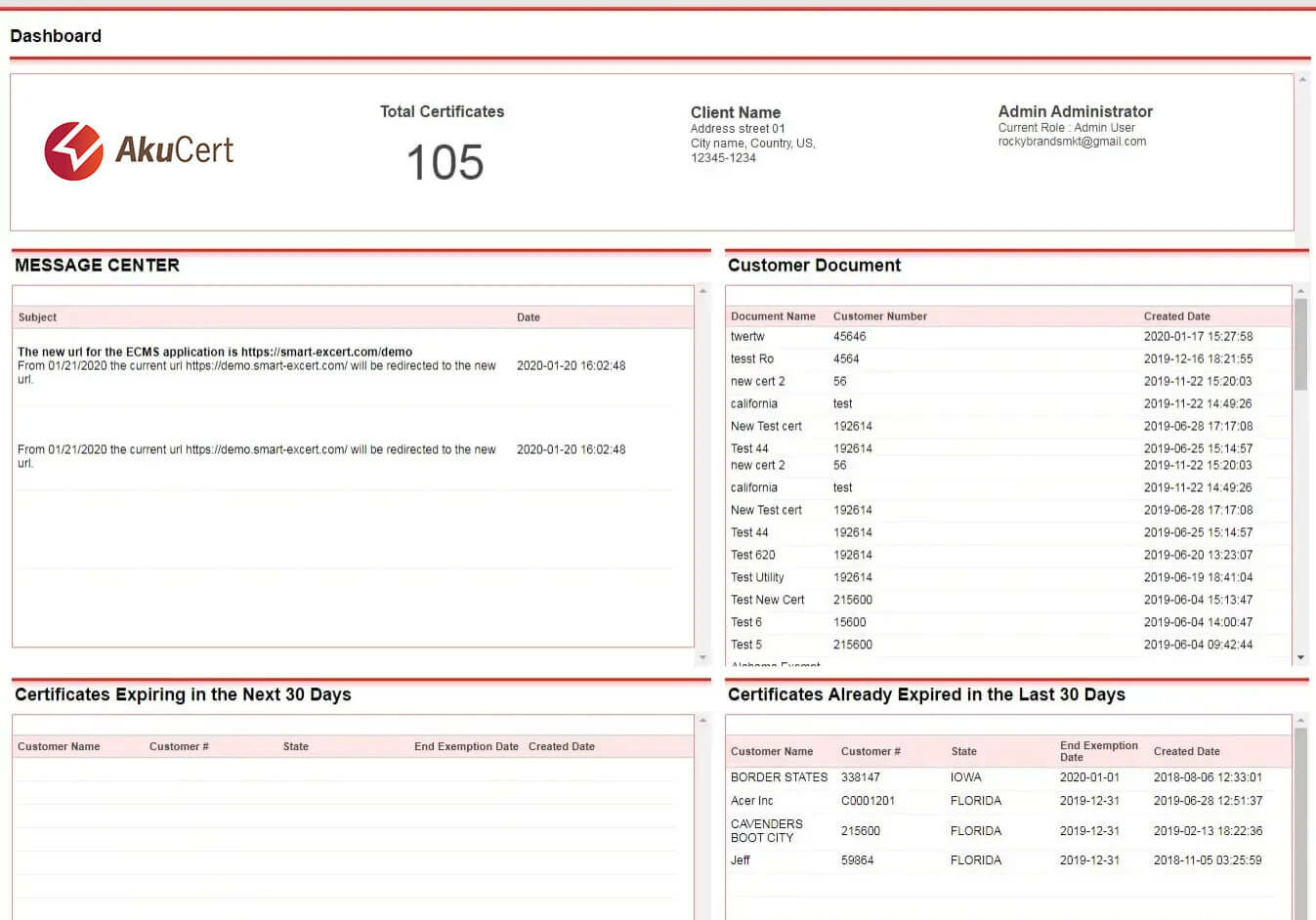 Collection
AkuCert allows you to collect certificates from your customers and proactively notify them when sales tax exemption and resale certificates expire.
Validation
AkuCert will ensure you always have the correct form. We track the constantly changing regulations of every state and jurisdiction. We enable you to easily identify certificates that are invalid and help you keep compliant.
Reporting
AkuCert provides you all the reporting you need to efficiently manage your exempt sales. You can quickly check the database against your exempt sales file to determine if exemption certificates are missing or invalid.
Mitigating Risk
All exemption certificates are stored in our cloud-based solution making the certificate available in just seconds for audit or review. You will always be audit ready with certificate reports right at your fingertips!